THE COMPLETE BUILDING & MAINTENANCE SERVICE
Seasoned Professionals

General build – Heating and Plumbing – Joinery – Electrical – Roofing – Plastering – Decoration and more, we cover everything from a leaking gutter to a full heating installation and from a broken hinge to a complete kitchen re-fit. Devon Minor Works – proud but not too proud.
In today's building industry there's little room for tradespeople being anything less than fully up-to-date with current rules and regulations. We are a one-stop-company, offering the combined skills, knowledge and experience of some of the best tradespeople in Devon – ensuring that not only will your job have the highest standard of finish but also that you'll be safe in the knowledge that the work complies with the exacting standards of modern building practice.
All things to all people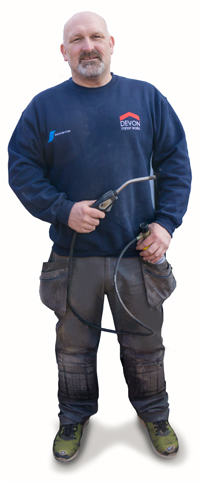 Our customers include Local Authorities, the Fire Service, Police, NHS, private business… and, of course, the 'Smith family' just down the road, all look to us for total dependability and accountability. We are fully aware of, and respect, the surroundings we work in, ensuring that we cause the minimum of disruption to staff, the public and day-to-day activity. Confidentiality and discretion are key reasons why so many in these sectors look to our services. Likewise, in the domestic sector you can expect the same levels of professionalism, personal attention and value for money. Our customers across all sectors constantly comment that it's our level of fast response they appreciate almost above all else.